Methods To Avoid Gingivitis, Gum Disease, and Severe Periodontal Disease in Winston-Salem
What causes gingivitis?
These advanced dental diseases do not develop immediately. Signs of gingivitis can be detected in the mouth for years before leaving to a complex and serious periodontal disease. In order to avoid the many stages of gingivitis, the best advice we can give you is to brush and floss regularly and to attend an oral examination once or twice per year where a tooth cleaning takes place.
There was one time a patient called us, and having  not seen a dentist for several years was complaining of a toothache. He was looking for a home remedy for toothache.
While we can suggest many types of home dental care that you can use to alleviate pain in the mouth, we recommended to this patient that they come into our office, as we had not seen them in several years.
Rather than give him home remedies for a toothache, this gentlemen came into the office and we were able to diagnose advanced gum disease. His toothache remedy ended up being a rather simple tooth cleaning in which we dug deep into the gums and removed all of the existing bacteria and tartar.
Wisdom Teeth Removal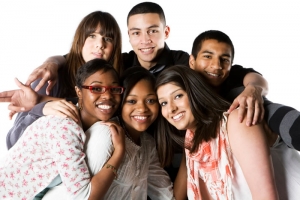 If you or someone in your family is considering wisdom teeth removal we highly suggest doing so, for most people it is a great preventive treatment. Currently, our bodies have evolved in a way that our mouths have less and less space. Nowadays, four additional molars in our mouth are not necessary.
As our teeth have intricate works installed to make and form a perfect smile, wisdom teeth may only provide issues and problems in the long run.
The wisdom teeth removal process is fairly easy and to be done in one dental visit. We suggest it is most appropriate for young adults, who have just only begun to have the wisdom teeth grow in.
Preventive Approach To Dentistry
Our method to preventing patients development of bad breath, dry mouth, gum disease is based on educating and implementing routine check ups.
The dental care we provide is well-rounded and we offer reactionary services to provide for restorative works. This means that once the situation arises where you need to have a tooth removed or missing tooth replaced we are able and capable to deal with the issue.
However, we are much more adept at providing the resources necessary in order to completely avoid dental diseases which cause the need for complex dental procedures and expensive dental care.
Through whichever method you found this page, you can be certain that we are the best dentist in Winston-Salem. Our patients rarely have to deal with complex procedures and know nothing of the pains and expenditures of advanced dental treatments. This is perhaps our greatest accomplishment as dentists.
If you believe in our approach to dentistry, we encourage you to give us a call and join our team. For any questions you have about your own dental care or our procedures you can request an appointment with us on our "About Us" page. We'll see you soon!