We Look Forward To Hearing From You!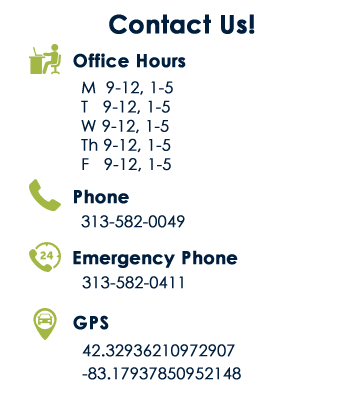 What Factors Should You Considering When Choosing A New Dentist in Dearborn For Your Family?
When you visit a dentist's office for the first time, you are able to evaluate many things with respect to the experience you've just had.
How was the staff? Did they treat you like a welcomed guest within their establishment or were you rushed out the door in an effort to herd in more "clients."
What about the

office environment

itself? Was it maintained in such a way that you'd expect a top tier dental office to be maintained? What type of condition was the equipment in?
Did you feel like sanitation and overall cleanliness as a deeply-embedded protocol for the staff ,or was it more of an afterthought in a mere effort to gain some points with you?
Did the dentist sit down and discuss your exam, outlining the cause of your tooth pain, if that was the case?  Did the kids dentist explain to your children the proper methods of brushing and flossing their teeth in an effort to give them valuable training and guidance?
If the dental exam identified the need for a root canal or gingivitis, or in more extreme scenarios, the need to extract a tooth and replace with a dental implant, did the dentist sit down and outline a specific plan and the available options available to you? Or, were you simply given a list of procedures and the corresponding bill?
Let me ask you the most important question.

How was the dentist

? Do you like them? Do you like the staff? If you can't answer that question with a resounding "YES," then it is clear, you need to find someone else.
Factors That You Can Evaluate Prior to Ever Arriving at the Dentist's Office
Now, prior to ever setting foot at the clinic, you can do quite a bit of due diligence.
First, the internet is a tremendous resource. Every dentist in the US has reviews. Good, bad and indifferent. While we don't advocate that your entire decision be made by what others write on the internet, you can get an overall gauge of how the clinic is being characterized by the Dearborn community. I'd like to say that we're pretty good folks here in Michigan, so the reviews can become a good starting point with respect to digging deeper on a specific dentist or if we should pass.
What type of hours is the clinic open? Does this work for your family? If the hours don't work, don't move forward with that dentist, as it will only create friction when it's time to try to fit in your next appointment.
What is their policy regarding the missing of scheduled appointments? Are you charged a premium fee? Is it forgiven?
Does the dentist and his/her team engage in ongoing professional training and education? You can generally gather this information from certifications and press releases that are published. If a staff is not engaged in staying current, you probably don't want to make this team your choice of provider.
How committed is the clinic to preventive dentistry? Do they go out of their way to ensure the kids are taught from a young age how to brush and floss? Is every new patient advised on how to take a proactive role in their own oral healthcare? The more proactive the dentist, the better. You want this type of dentist.
What happens should you have an emergency? Is there a contingency plan or are you "on your own to figure it out." If your dentist candidates don't have a plan for you should you experience an emergency, we would suggest that you move on in your selection criteria with other dentists.
Finally, what type of plans are they a part of. There are many dental insurance plans available in Dearborn, which ones have the aligned with? Does this coordinate with the plan that your employer provides? What about your personal coverage? What about the case when you don't have any type of dental insurance, how are things managed?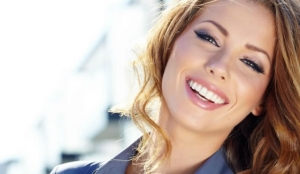 Listen, we have been the dentist serving Dearborn for many years. We are proud to say that we are a pillar of the community and that we have become part of the extended family of many households here in Michigan.
Our dental clinic is pristine and located in an easy to access location. Our staff is trained with the most cutting edge procedures, while using the most innovative materials and managed with dentistry best practices.
We will never make you feel anything other than confident in our service to your family, never "herding" you out the door.
We invite you to call us or fill out the form on this page to schedule your initial consultation as many have before you. We want to be a part of your extended family as well. We look forward to meeting you!