We Look Forward To Hearing From You!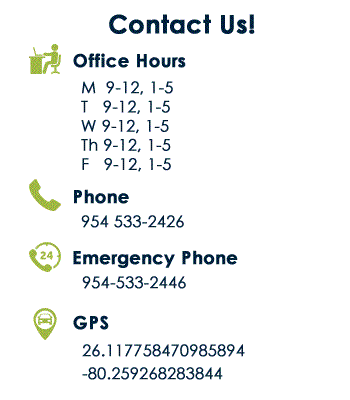 Premier Dentist Near Me in Plantation, FL
We built this website with our clients in mind. We know how dental insurance plans work. We work with insurance providers and dental payment plans in order to provide our clients and those in our neck of the woods with the best overall service.
From Root Canal To Teeth Whitening, We Do It All
Let's address some of the questions that our clients ask us and a brief summary of the procedure that they need.
 "If I don't address the cavity that I have what will happen?"
Not taking care of a cavity now and leaving it be will create issues in the future. You might only need a filling now, leaving the cavity grow might mean that you need a root canal in the future.
"I have seen people with dental implants that are gold colored, but I want a normal looking to is this possible?" 
Gold teeth are elective and not the standard, the types of dental implants that we work with are often mistaken for a real teeth.
"I'm deathly afraid of having a tooth removed but I think I need to have my wisdom teeth taken out, what should I do?"
Wisdom teeth removal is highly recommended for those who might have issues with impacted teeth. Only a dentist can analyze x-rays and tell for sure if your mouth is capable to welcoming four new adult-sized molars.
Common Dental Works in Florida
Among some of our most common procedures are:
Affordable dentures. Providing a new set of teeth for patients with total tooth loss is something we do exceptionally well. We also offer partial denture solutions.
Tooth extraction. Long gone are the days of extracting teeth with needle-nose pliers and a strong arm. You close your eyes and the tooth and associated pain is long gone! With many options to replace the missing piece.
Porcelain veneers. A great solution to create a perfect smile or cover up unwanted stains.
Gingivitis cure. Dental hygienists are expertly trained to get deep into those gums and clear out the unwanted bacterial growth and get you on a path to healthy gums! Kiss those swollen gums goodbye!
Gum disease treatment. Treatment for uncared-for gums can take several months but the fight is easy! And once you get back to optimal health, your mouth will feel new again!
Have you browsed our site and seen our other pages?
We have a restorative page which discusses our processes and procedures to deal with tooth loss and tooth decay.  There is a cosmetic dentistry page which discusses ways that these optional procedures will create a more attractive smile. And there is also a preventive dental page which chronicles steps that you need to take in order to stay in optimal oral health.
Please feel free to reach out for any questions you our your family regarding dental health, the  form on this page that allow to our shared communication.
As a premier dentist in Plantation, we're happy to meet with you and discuss your options for dental health services.