All About Tooth Whitening And Cosmetic Dentistry
Cosmetic dentistry has come a long way! Once restricted to those with a big bank roll, nowadays a phenomenal smile is available to everybody.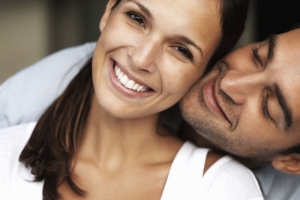 What is the reason that Hollywood-type smiles are accessible to everyone around the country? Technology! Advancements in dental practices and procedures to whiten teeth have been rapidly evolving to make your dental experience cheap, easy, and fast.
We help clients who are looking to recover lost teeth by constructing dental crowns, caps, bridges, and veneers. Often times tooth decay can take its toll on a tooth's appearance. Other times, trauma can lead to cracks and chips that require a substantial treatment to mend the breakage.
Our dental practice treats many kinds of cosmetic dental works, mainly helping clients get a whiter smile. Stained teeth can be caused by many things, sometimes people don't have stained teeth, they are just interested in a whiter shade.
Eating and Drinking Habits

Age

Tobacco

Heredity
Let's discuss some of the ways to get pearly white teeth.
How Much Is Teeth Whitening?
The process of bleaching teeth actually disassembles the stains on your teeth, allowing them to be removed in the process. The more severe they are, the more widespread, and the more remote the location will increase the base price.
• Over The Counter Treatment – OTC treatments like whitening strips and whitening gels run around $50. This can produce uneven results and may not cover the full tooth.
• Take Home Trays – These types of in-house treatments can run about $400. They consists of a whitening tray that you prepare and set at home.
• Whitening in a dental office – This will run from $500+, depending on your age and the severity of your stains. Bleaching teeth is the most common method, with UV and LED drying procedures as a follow up to speed up the process. This is usually done in one visit of one hour or less.
How Much Are Veneers?
Veneers are installations that can cover up discolored, broken, misshapen, or badly spaced teeth. It is relatively simple and, depending on the condition of your teeth, might not require anesthesia.
Dental veneers cost can range between $500 and $3000 per tooth, depending on a range of factors:
Complexity of procedure,

How many teeth need to be done (value in quantity),

The dental practitioner's experience with tooth veneers,

Selecting between traditional veneer teeth and porcelain
Before considering cosmetic dental works, you must ensure that your mouth is already in healthy shape. There is no need trying to brighten your smile if is hampered by other ailments that will make your smile unattractive in the long run. If you have gingivitis we usually require that the gums are treated before going onto administer any whitening or other elective procedures.
Make sure that you give our office the opportunity to discuss teeth whitening and other cosmetic dental works with you before you have them done. Our many years of loyalty and experience with our clients in Wilmington can be seen by our online dental reviews. Give us a shot! Just fill out our appointment request form and we'll get back with you with the nearest opening in our schedule.