An Affordable Dentist In Lakewood Is Not Hard To Find
Hello and welcome to our website!
As luck may have it, you have found your way to our website. We are one of the premier dentists in Los Angeles County.  As the heads of our own households, we know the importance of finding a trustworthy doctor to work with. One that you can confide in and trust that your family is being taken care of.
Whether you came across our site via an Internet search, by searching for "dentist near me" or one of our existing clients recommended you to us, we hope that we can provide what you need.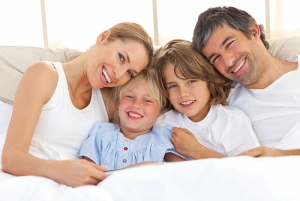 Our practice serves a vast array of clients. From single individuals in their young 20's, to elderly couples, and families of all size, our practice is experienced in providing a wealth of services.
Our philosophy is to educate and to instill a drive for preventative and habitual oral care. The kind of care that you do at home, brushing, flossing, and insuring that you prevent the development of unwanted issues.
Beyond the daily care you do at home, the patients that we have with the best oral health are those that visit us two times per year for an oral evaluation and teeth cleaning.
Now we know accidents happen and extenuating issues can lead to advanced treatments and complex procedures, and we are more than equipped with the latest technology and most effective procedures to deal with such situations.
Kids Dental Care
Pediatric dentistry as a special case. Children need special dental care. This may be obvious to some, but not so obvious are the subtle nuances on how to actually provide this dental care.
In pediatrics, a dentist must be a highly trained not only in anatomy of children's mouths and the complexities in developing situations, but also in behavioral and learning topics concerning children.
You see, as a child is growing, it is important that they adopt a standard and habitual dental hygienic cleaning routine. This not only maintains their oral health, but guarantees that they maintain a healthy mouth for many years into adulthood.
In addition, introducing young children to the dentist can be problematic and sufferable. Most adults don't like going to the dental office, for whatever reason, adults of all ages avoid the dentist like the plague! Now this is not a healthy approach, and in pediatrics the goal of the dentist is to gently and slowly introduce a young child to the importance of visiting the dentist.
Children can be hesitant to allow a stranger into their mouth, especially when the dentist has a loud tool that causes unfamiliar sensations in a child's mouth.
Working With Dental Insurance
There are very few situations in which an individual will say, "oh wow, I'm glad that I don't have dental insurance."
This almost never happens to an individual and certainly I've never heard it with a family. The thing is that unforeseen situations always arise.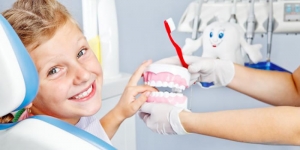 In addition to maintaining habitual dental visits for normal screenings and teeth cleanings, there are other issues that can arise that you will have never prepared for.
For instance, affordable dental insurance helps cover the cost of not only routine dental care, but also emergency visits, a root canal, wisdom teeth extraction, and other costly advanced treatments.
Our staff knows exactly what it's like to be covered by insurance providers. The reception staff is highly educated and trained on the nuances of dealing with insurance.
We're happy that you have visited our website, and I hope that in visiting the rest of our pages, you can learn a bit more about our practice and who we are. We suggest you submit our appointment request form and come meet us for an initial consultation. We will be more than happy to discuss whatever preventative or cosmetic procedures you are looking forward to, such as teeth whitening!