How We Help Avoid A Round Rock Dental Emergency
Accidents happen. There's no denying that an external trauma to the mouth resulting in the breakage of a tooth or severe damage to the lip or cheek cannot be foreseen. However there are thousands of the emergency dental visits to the 24 hour dentist for residents who are experiencing extreme tooth pain.
These scenarios can be completely avoided! We make it our job to ensure none of our patients are sent into the emergency room with a dental emergency.  We take a preventive approach to our dental practice. An approach that educates our clients other ways to keep their oral health in the best possible condition.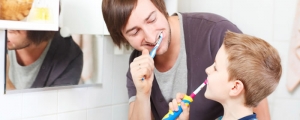 This starts by educating our clientele on the importance and benefits of routine brushing and flossing. Then we put an importance on visiting our office for  an oral evaluation at least one or more times per year. This provides us the opportunity to take an close look at your oral health and ensure that no irregular issues are developing.
Not attending scheduled dental visits can result in a buildup of plaque and tartar, which are two of the building blocks for many oral diseases. Gingivitis and gum disease are completely preventable and will not be experienced by those patients who attend routine dental exams.
Other types of procedures are what we classify as preventive care dentistry.
If your wisdom teeth are on the verge of growing in, we can provide an expert analysis as to the future growth of those teeth. A common procedure is to have wisdom teeth removal. This is an extraction of the wisdom teeth before or during their growth. If a mouth does not have enough space, the growth of wisdom teeth can provide serious complications and results in dramatic pain. Sometimes this pain is enough to drive you into an emergency dentist office.
TMJ is also another illness, that while not completely preventable can be addressed to reduce detrimental effects. TMJ treatment can often be as simple as wearing a night guard in order to lessen the effects of bruxism.
Toothache Remedies & Bad Breath Remedies
A common toothache is often attributed to some form of cavity, tooth decay, or gum disease. While preventive care is often the solution to these issues, there maybe cases when pain arises impromptu.
Our favorite toothache remedy is one that also is what causes bad breath.
Chewing garlic around the affected area can cause the pain to diminish.
Applying Bourbon to an alcohol swab and applying slight pressure to the affected area.
While we can recommend these two solutions to a toothache, these types of behavior can lead to bad breath.
Bad breath remedies can include:
Changing diet

– this can be stopping consumption of strong odor as foods like onions and garlic.

Decreasing alcohol and tobacco consumption

– both of these products lead to bad breath.
What Are You Waiting For?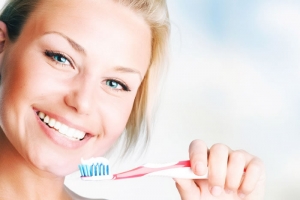 "The best time to plant a tree was 100 years ago." This is a favorite saying in our dental office.  Likewise, the same concept can be applied to dental care. The best time to learn preventive dental care is in childhood.
Taking this concept and applying it to yourself means adopting preventive care and our approach to avoiding dental disease, TODAY.  Schedule a time to stop by our office and check out our facilities. We are confident that you will agree with our dental approach and that he will reward you with optimal dental health.
There is an appointment request form to submit your preferred schedule on the dentist in Round Rock page. Fill it out, and we will see you soon!