Questions You Need to Ask Your Potential Sunnyvale, CA Dentist
During your dentist search you need to have a process of selecting from the list of the in-network dentists given to you by your dental insurance. You know the feeling of getting a list of all the dentist in your area that you can visit…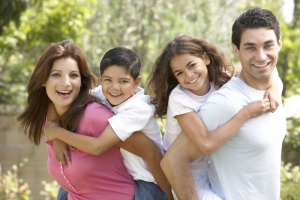 But all of these names mean virtually nothing.
So what do you do? Maybe you Google the closest dentist to your office, and if they even have a website you decide they are the best fit. Or maybe one guy is from a town not far from the city your 2nd cousin is from. That's at least something sort of in common…right?
Sorry.
Your scientific process needs a lot of work. Often times people choose their dentist without knowing anything about them, and after a few years of uncomfortable or bad experiences, finally leave to find another dentist…only to start the same process over again.
So we have provided you some questions to ask yourself and to ask your potential dentist at that first visit when you meet them. Beyond getting to know the location and what the office is like, you need to know the specific details of their dental practice, questions that will give you answers that will keep you around and develop a long-term patient relationship.
Emergency Care Questions: all dentist offices deal with emergency dental care in a different way, and when an emergency situation arises you don't want any further surprises other than what has happened to your oral health.
Ask– Is anyone in this office an emergency dentist specialist or do you have someone within your network that you can recommend to me if something were to occur?
Ask– What happens if I need to attend the dental hospital, how will you be able to send my files and information over to them outside of office hours?
Pediatric Questions: many practices these days have a dedicated dentist that serves children. The unique qualities this dentist has include behavioral studies and specialized education on not only dental anatomy but the growth of human teeth.
Ask–  As a children's dentist near me, please tell me what you offer kids in the form of specialized dental practice. Ensure that the dentist is experienced in providing restorative works like tooth crowns and root canals on children.
Cosmetic Dentistry: Because cosmetic dental works are largely not covered by dental insurance providers, it is important that you know far ahead of time the prices of certain treatments. If you are considering a tooth crown that'll improve the look of your smile, you will want to know the specifics on pricing, especially if you are not covered by a dental plan.
Preventive Dental Approach: As most dental diseases can be avoided, you need to ask your potential dentist at the initial dental appointment what their philosophy is towards maintaining strict oral standards for your mouth. Will Dr. Robert Bobby, DMD make it a priority of theirs to ensure that you are brushing your teeth on a regular schedule?
Ask: how can a dentist in my area collaborate with me in order to help me avoid gum disease and oral cancer?
Asking these kinds of questions will help you find dental care that fits your exact needs. You don't want any surprises once you've been to a dentist a few times,  switching through the dentists in your town is unnecessary and can be avoided by asking the right questions at your initial visit.
We welcome you to ask us these types of questions at the complimentary consultation that we offer all interested patients.  Whether you're looking for a  kids dentist or someone that can provide artfully crafted and scientific-based cosmetic dentistry, you can contact us through any method you prefer located on our About Us page.