We Look Forward To Meeting With You!
When Looking For a Dentist in Sugar Land, Texas You Should Use Some Decision Criteria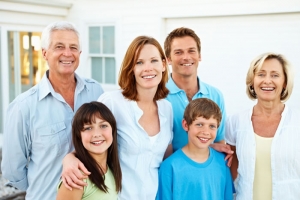 Have you recently relocated to our beautiful city? Did you just get married and you and your spouse have decided to move to Sugar Land to start your family? Have you recently started a new job in our community?
In any of the cases outlined above, you may be considering a new dentist. If this is the situation, we've been asked several times over the years for the best way to find an affordable dental professional in our new area.
So, in order to address this process, we've developed a bit of a checklist or set of criteria for you to assist in your process.
Let's get started!
Location: One of the first things to evaluate is the location of the dentists that you are considering. Are you looking for a dental office near your home or work? This will often times be determined by the office hours that the dentists maintain.
Is the location a place that is easy to get to or remote? How is parking?
Whitening Teeth: Do you require a clinic with cosmetic dentistry experience in order to execute the cosmetic objectives such as teeth whitening or implementing veneers? If you're someone asking how to whiten teeth, you'll need to have this as part of your selection criteria.
Restorative Works: Do you have dentures or implants that need to be maintained?
Education: Next, do the candidates you are considering have the type of education that is specific to the type of care you will require? More specifically, do you need someone trained as a pediatric dentist to care for your children?
What about ongoing education? Does the clinic send their employees to the more advanced classes taking place to learn how to use the latest technologies and newest dental materials? While this might not seem important today, just think when you need to have a root canal and there is a new filler to seal the canal that your dentist is unaware of. It matters.
Preventing Gum Disease: How does the clinic deal with preventive dental care? Are they aggressive in ensuring that their patients take an active role in their oral health care or more passive? The more aggressive the better, as this will save you thousands over the years.
You don't want to be the patient who starts to get a small case of gingivitis and it turns into full blown gum disease while your dental professional took a more passive role with respect to your oral healthcare.
Emergency Dentist: What about a dental emergency? What are you supposed to do? Are there provisions made in advance?
Dental Insurance: How is dental insurance managed? What plans does the clinic engage in? Should you have your dental insurance purchased prior to choosing your new dentist?
Scheduling: What about those of us that seem to run late? Are we penalized for missing an appointment?
The Initial Office Visit Tells the Rest of the Story
If you have done your due diligence and obtained the answers to many of the questions outlined above, then you have been able to reduce your list to a couple of final candidates vying for the job to take care of your teeth and gums for the next several years.
The Dental Clinic: Now that you have visited the clinic and had your initial exam, how was it? How did the people at the clinic make you feel? Did you leave with the feeling of, "Wow, these folks really know what they are doing!" Or was the feeling one of, "Uh, I'm not going back there again."
Cleanliness: Did they give you the feeling that a sterile environment was "optional," or could you tell that they take cleanliness seriously?
Did You Like Them? While a lot of your selection criteria can be identified prior to ever visiting the new dentist's office, the one thing that can never be accomplished until you finally meet the dentist is, do you like him or her? Is this someone that instills confidence in their patients? Is this someone that you trust to give you the best guidance to overall better oral healthcare?
Because, at the end of the day, if you don't like them, you should obviously not choose to go to them.
Our Story in Sugar Land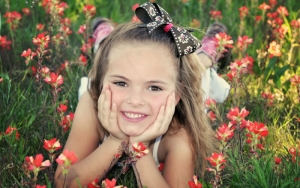 Listen, we understand that finding the right dentist is a big decision in our lives. It really is. This person knows a lot about our lives and plays a large role in our overall health. There needs to be a level of confidence that we have, no matter what.
We have served the Sugar Land community for years. We have worked with countless numbers of families in our city, from the oldest to the youngest.
We would ask you to read the many reviews that folks, just like you, have left for us, so that you can learn more about how others within our community feel about us. Then, we'd invite you to schedule an appointment with us. Let's sit down and talk and outline a plan for you. We think you'll enjoy the process, and we're certain that you will have found your new dentist!