We Look Forward To Hearing From  You!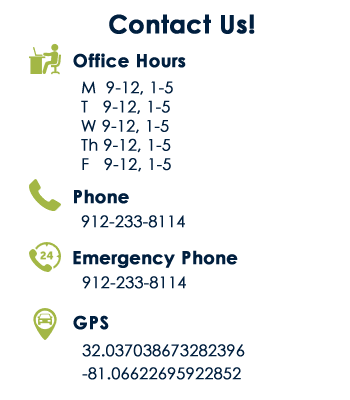 Savannah Dentist That Accepts All Dental Challenges!
Having been a dentist office in the Savannah area for many years, we understand the importance of accepting and collaborating with many dental discount plans. Dental works and treatments can be pricey without the aid of insurance coverage. As a result we make it a priority to offer insightful and expert service in dealing with your benefits from insurance providers.
We know that not everybody has supplemental dental care. As a result we offer special plans and payment options for those individuals without dental care. If you take the best care of your teeth and make coming to our office a routine for oral exams, X-rays, and teeth cleanings, you may never have to claim any benefits from your insurance. Therefore sometimes we suggest that those of you who have the best oral habits need not consider dental plans.
If you are to take this route of no dental coverage, it is highly important that you adopt our philosophy of preventive dental care. Developing cleaning habits that promote your oral and gum health are key to this approach.
Usually those with families and younger children should highly consider a pediatric dentist, one that can provide specialized care to children and their unique needs. Our practice has specialists for all different types of oral needs, in addition to providing friendly and welcoming service for those children who are being indoctrinated to the dental profession.
The most common procedures that we perform are are routinely asked about in Savannah are the following treatments:
Affordable dentures
All types of dental implants
Root canal therapy
Teeth whitening
Veneers and Lumineers
Gingivitis treatment
Promoting gum health and avoiding periodontal disease (aka gum disease)
Home treatments for teeth pain
Questions as to what sensitive teeth can mean
We are located in a prime area of the Savannah, Georgia.  This allows our practice to be logistically convenient to all patients in the metropolitan area. We understand that people work at the same time our dental office is open and as a result, provide flexible scheduling to make it easy for you to visit us and promote your dental health.
We have the most up-to-date treatments that are facilitated by state-of-the-art tools and techniques. Our dentistry staff has decades of combined experience and try their best to be personable and relatable.
We have trained the reception and front desk staff to be knowledgeable in our dental procedures, but also in handling of insurance payment and financing needs.
If you're shopping for a dentist in Savannah that provides well-rounded care for all types of situations, you have nothing to lose by visiting our office for a free introductory meeting. At this appointment you can get a feel for our office, our standards, and ways in which we together can repair current damage and ensure that your teeth will stand the test of time.
Fill in the contact form on this page to get more information from our team, or to schedule our initial meeting.